Just a small batch of icons and some banners and one Peter Pan Mood Theme. I didn't make one last year.
No shit, its 132 small pictures, that takes patience
Fancy that! Just experiments with textures, colouring and garidents.
12 Avatar
21 Peter Pan
04 Merlin & Sam Worthington
02 Merlin banners.
01 Peter Pan Mood Theme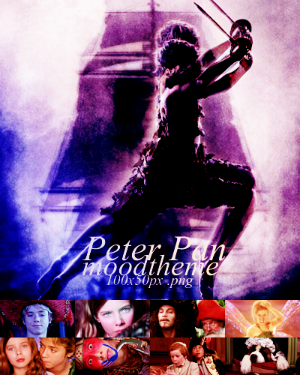 (
Collapse
)