ALAS! IT IS COMPLETE. The Taylor/Kristen moodtheme that has pretty much made me go bonkers for the past week. Considering they always seem to be dining out loads there never seems to be pictures of them eating or drinking. While images like 'bitchy' and 'happy' were so easy to come by. Thanks to Laura
the_angry_pixie
who gave me tips for pictures and told me to go to bed. Some of the pictures are kind of 'sarcastic' just so you know...ENJOY!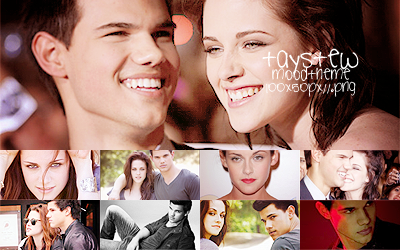 DOWNLOAD // INSTRUCTIONS via
crackified
!COMMENT! Moodthemes can be a real bitch to make and if I see another image of Kstew bitch facing, I'll bitch face you...grrr.
!CREDIT!
iluvpoto
and/or
mysticalicons
!ENJOY! and try not to die from cuteness over load.